How Often Should a Business Rekey Their Locks
by Daniel Hardwick
---
Posted on 2020-12-13 07:12:14
---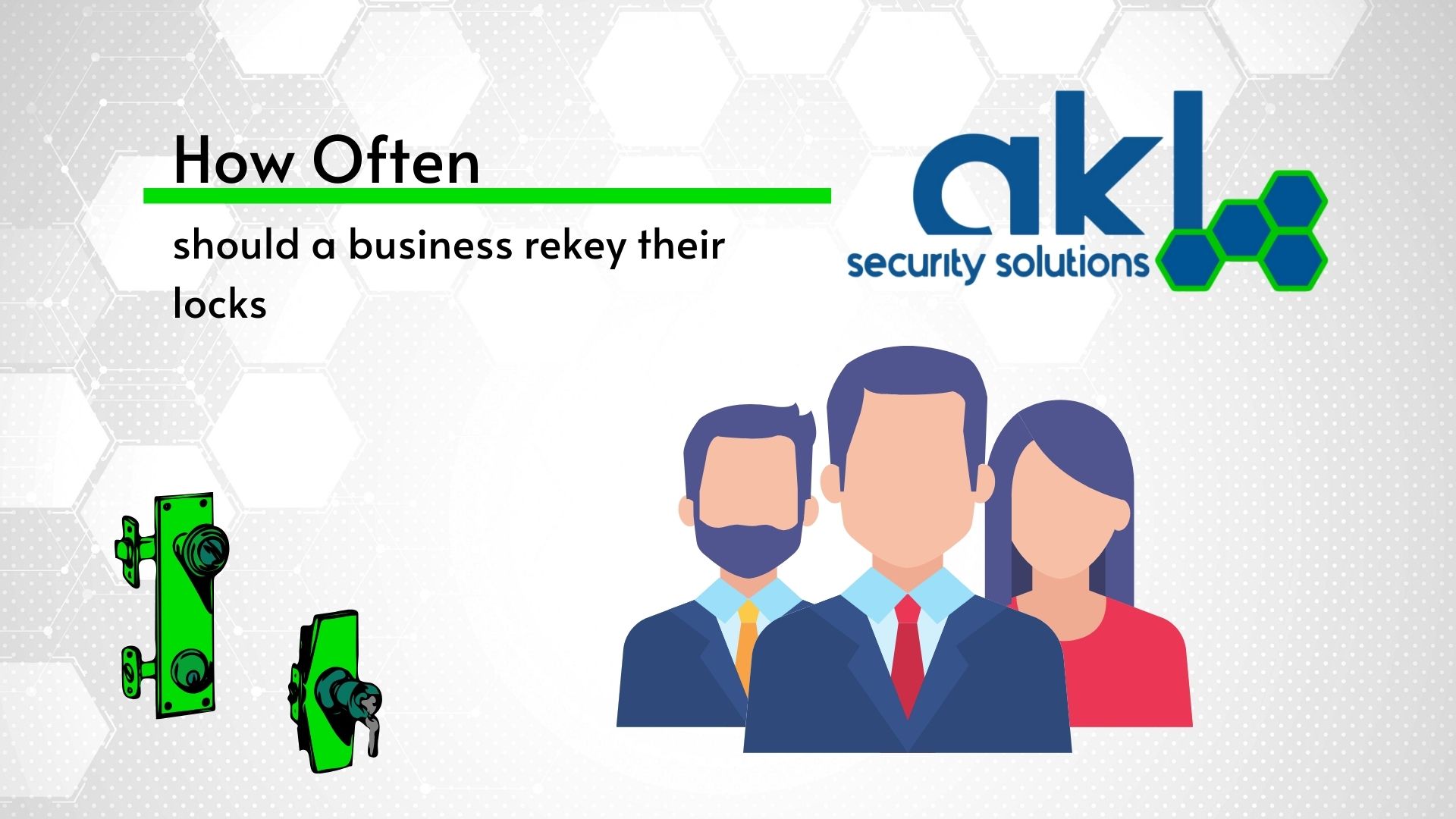 ---
When running a business, there are dozens of locks for doors, file cabinets, desks, and much much more. All these things have one thing in common, they all are opened with a key. A lot of people have access to these keys and having all these rekeyed when an employee leaves can get expensive.
Our Recommendation.
If there is no real security threat, we recommend rekeying your locks on a regular schedule. Also, be cautious when doing so because simple mistakes can turn into real security threats.
We recommend rekeying your business every 1-2 years. This can be based on the turnover rate, and whether your employees can get more copies made or not. We also recommend protected key systems, we believe every business owner should know who can get their building's keys cut. Protected key systems allow you to control the distribution of keys to your employees and restrict the unwanted or unauthorized duplication of keys.
When You Should Rekey Immediately.
There are a few situations where it is very important to have your building rekeyed immediately. These include, but are not limited to:
Someone who has access to a certain key that does not need access
An employee that has left the company or came in contact with a key is a security risk.
When someone has already broken into your building.
Rekeying your locks should be a priority if you suspect any security risk.
KEY ALTERNATIVES
Business owners run a risk every time an employee comes into contact with a different key. The employee could duplicate that key for unlawful reasons, in a perfect world this wouldn't happen and you could rekey your locks a lot less often. There are alternatives to keys such as card access control, having this is superior to keys in the fact that you can simply re-program the door or lock when an employee leaves the company. This saves time and money
Contact AKL Security Solutions for professional security solutions if you think it might be time for your business locks to be rekeyed or if you are ready to upgrade to an access control system. Call, click, or chat today! (304) 736 2549. One of our professional sales technicians is ready to help you in any way we can.
---