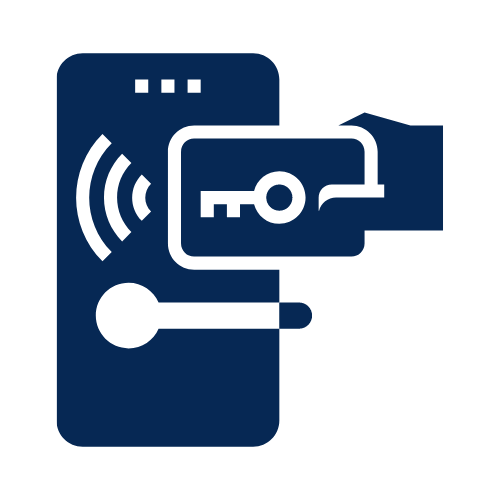 IP Access Control
Create schedules, view live reports, lock and unlock doors and more all with your phone or mobile device, with the Isonas Pure Access Cloud Software.
Standalone Access Control
Our stand-alone access control units help promote keyless entry, so you can ditch the heavy keys altogether. You can also reduce the expense of rekeying locks when employees don't return keys or misplace them. These systems make it easy to restrict access to certain doors with individual cards or codes, while modernizing your existing locking systems. Not needing to carry keys just means being able to access doors and rooms faster, making access more efficient around your business.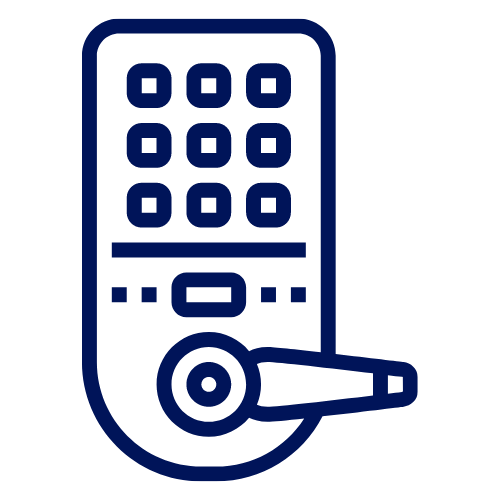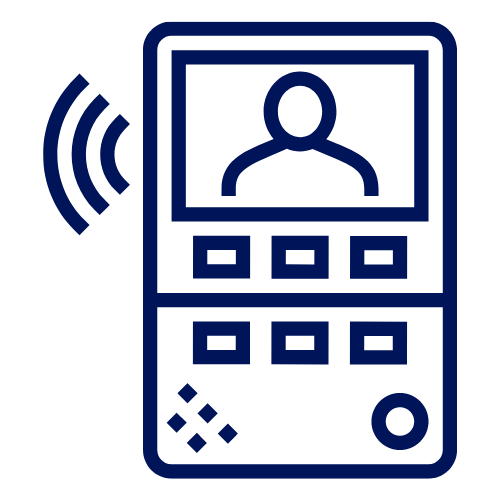 Telephone Entry Systems
Cloud-based entry system for residents and guests. Smart technology. Remote access. Consistent uptime. Whether you need to control multiple entrances or multiple properties, the sleek smart CAPXL with LiftMaster Cloud™ makes it easy to manage day-to-day operations from anywhere.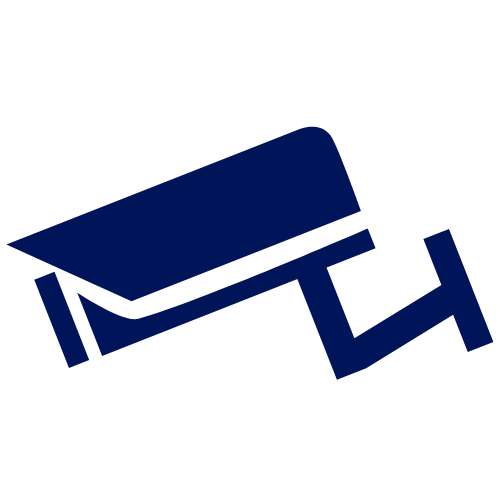 IP Video
While IP cameras and recorders have been widely implemented in businesses for years, IP video adds even more security and advanced technology. Some fear that IP video is too expensive, or difficult to install and use, but today we offer some of the latest and greatest, cost-effective video technology on the market to keep your business safe.
If you can use a computer mouse, you can use IP video systems. Our IP video systems have easy to use menus that can make first timers look like experts.
IP cameras use progressive scanning, providing up to 25% more resolution than analog cameras. They deliver high-resolution images with 30 frames per second of real-time video.
IP cameras can transmit video, audio and power all from a single network cable. A single cable can handle 4-8+ cameras, and network cable is usually already wired throughout a building, saving you money.
Today's IP video systems analyze events in real-time alerting you about suspicious or criminal activity while it's happening.
They can easily integrate with alarm systems, lighting, environmental and access controls for a virtual presence anywhere.
End-to-end, IP video systems encrypt your data to ensure your complete privacy, eliminating the need for expensive fiber optic cable.
Our technology is top-of-the line, reliable and easily set up to store video at multiple remote locations to protect against disasters and theft.
IP systems make it easy to alert personnel when problems occur by sending live video to laptops, cell phones and tablets for immediate attention. This functionality can also be used for non-security applications such as customer service, deliveries, work-flow monitoring and more.
IP data travels like computer data and can communicate anywhere in the world via the Internet. A camera could be across the room or across the world, and still connected to your recorder.
Our IP gear is easily updated to accommodate new and upcoming technological advances, so you are never out-of-date.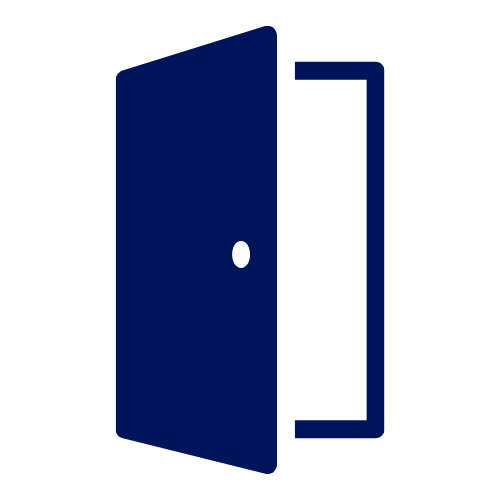 Doors & Frames
Steel doors, commonly found on the back of commercial buildings, begin to rust at the bottom, over time, making the entire door seem weak. We replace the door and frame when needed and every door we replace includes new locking hardware, closers, weather-stripping and seals to finish it off. The first step in securing a location is a door that locks properly with hardware that can withstand tampering.
Door Closers & Operators
Some of the most important devices on your door, door closers and operators make sure your door closes and opens properly, complies with ADA and NFPA codes and improves traffic flow. Closers and operators can be either mechanically or electronically powered, depending on your facility's need or preference. Our technicians are trained and experienced to keep your doors and doorknobs working properly under the toughest conditions. Our promise is to deliver mechanical and electro-mechanical solutions that are built to last.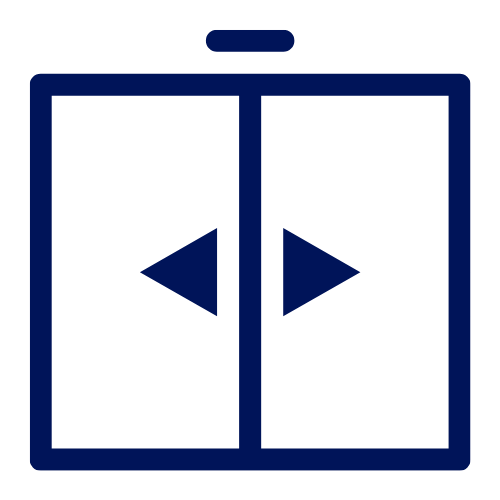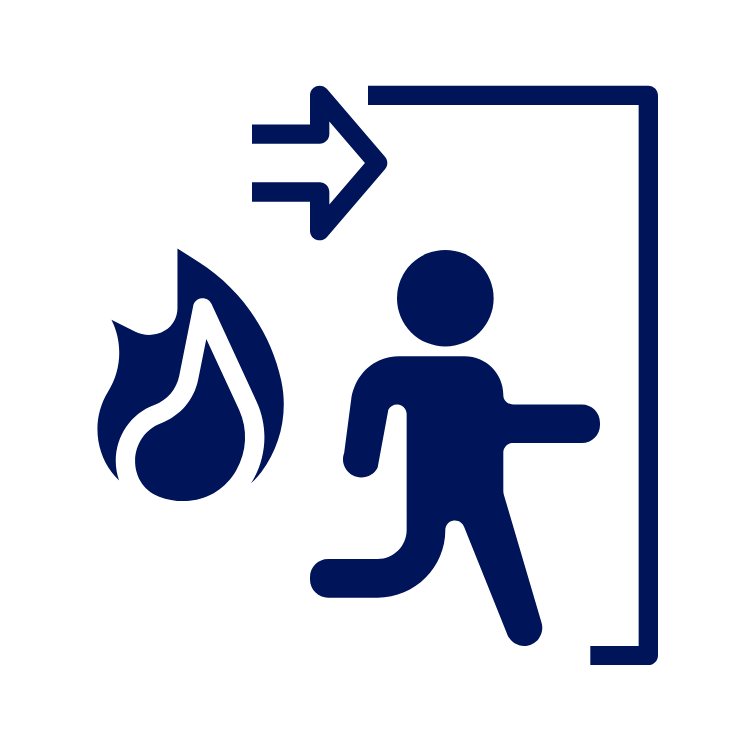 Fire Doors & Hardware
By definition, a fire rated door is an entryway or door manufactured with the purpose to resist spreading fire if any part of your commercial structure catches fire. For example, if a fire breaks out in your kitchen, with fire rated doors in place, and with all doors closed, the fire will take longer to spread to the dining room and break room. We specialize in delivering a diverse selection of fire doors, frames, and hardware such as doorknobs, on time and within your budget.
Emergency Exit Hardware
Emergency exit hardware can be applied to doors that are used to exit a building during an emergency, which swing in the direction in which occupants are exiting (normally outward). These devices latch automatically and allow for one-motion egress from the building. AKL services and repairs Emergency Egress Doors and all components. Your doors are the only thing standing between you and the outside world--they need to operate properly to keep you safe.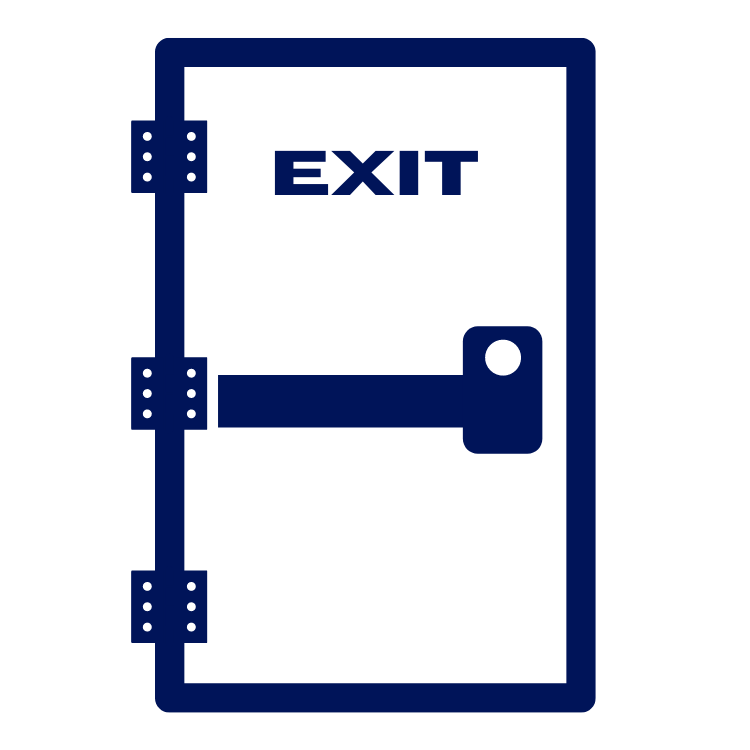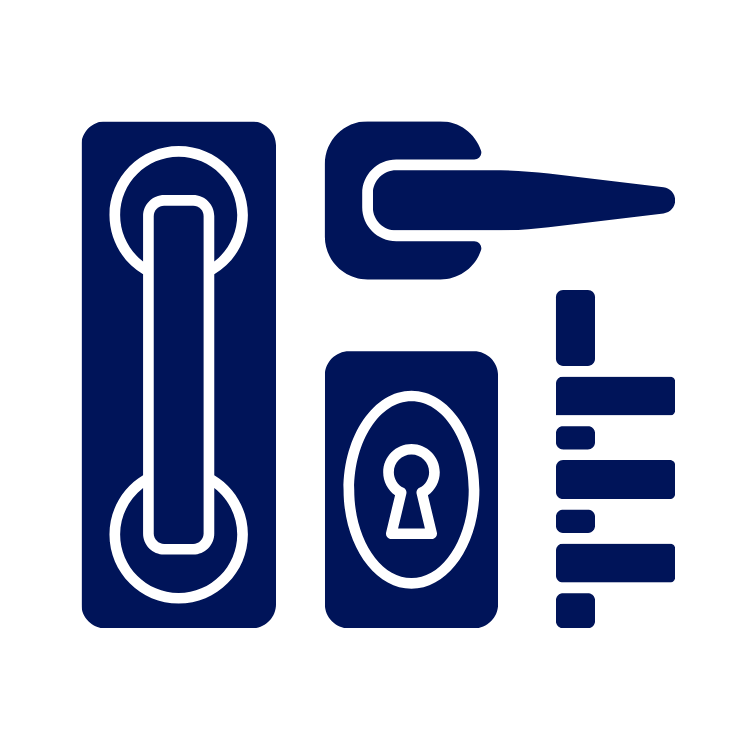 Specialty Hardware
We secure spaces based on your unique needs and goals in mind. Some of our customized solutions include:
Anti-ligature hardware which can feature low profiles doorknobs and rounded corners to minimize safety hazards to behavioral health patients.
3-point locking systems to provide maximum security while remaining code compliant with 1-motion egress retracting all 3 deadbolts.
Sensitive Compartmented Information Facility (SCIF) doors and hardware. Our techs are trained and certified in SCIF door installation and GSA locking devices such as the KABA X-10.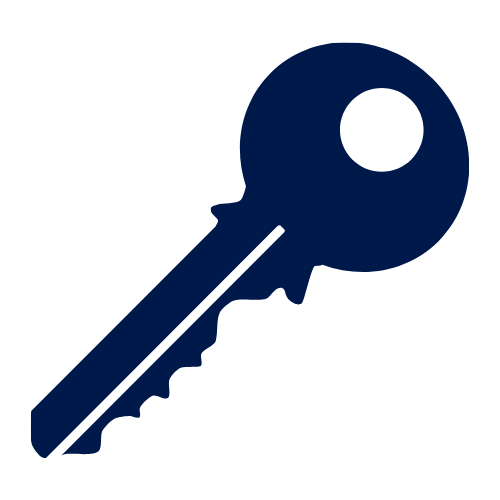 Interchangeable Cores
Interchangeable cores are the figure-eight shaped piece housed inside cylinder. This gives the property owner or manager the ability to rekey their own lock. A control key is used to remove and install the core. As long as store personnel has the keys for old and new cylinders, lock changes can typically be performed in minutes without the need for a service call.
Master Key Systems
Master key systems give owners control over who has keys and access to their building. By keying groups of doors alike with tiered key options, owners can give select employees access to certain doors, while managers and owners can have access to all doors. See our restricted keying guide below for the various levels of key control we can provide.
PROTECTED KEY SYSTEMS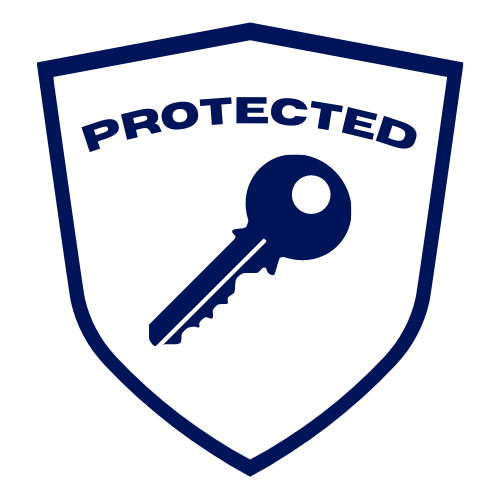 We believe in protected key systems. Protect yourself and your property. A protected key system prevents employees from obtaining unauthorized duplicates made for your building. We offer three different levels of protection. These range from a standard keyway, typically seen on residential homes, to patent protected key systems, which offer the most secure keys for your property.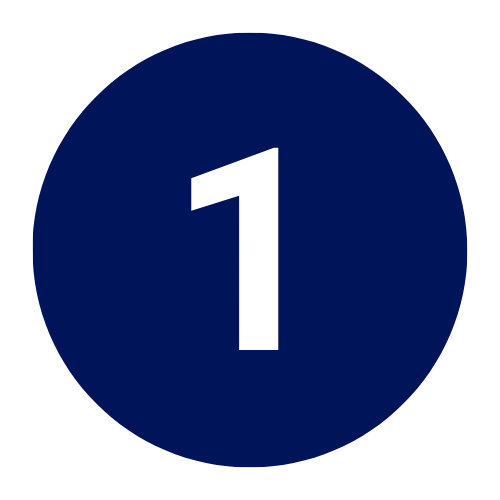 Standard Keyways 
Standard Keyways are the most commonly used key systems, but they don't provide a lot of security. They can be cut at any mart store and/or home center, so these keys are great if key control is not a priority. Often, these keys read "DO NOT DUPLICATE" in hopes they will not be copied, but this doesn't stop them from being easily replicated and distributed.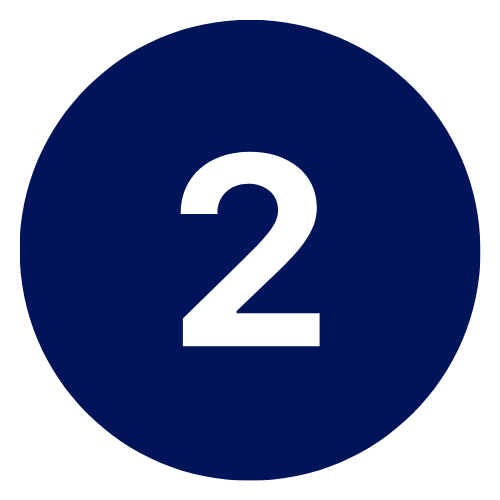 Semi Protected 
This key system is a good way to introduce key control and restrict duplicate keys from being made. These are the Keyways that usually only security professionals carry, or Keyways that their patent has run out on and are now free to the open market. We carry several semi-restricted keyway manufacturers in order to service selective commercial customers.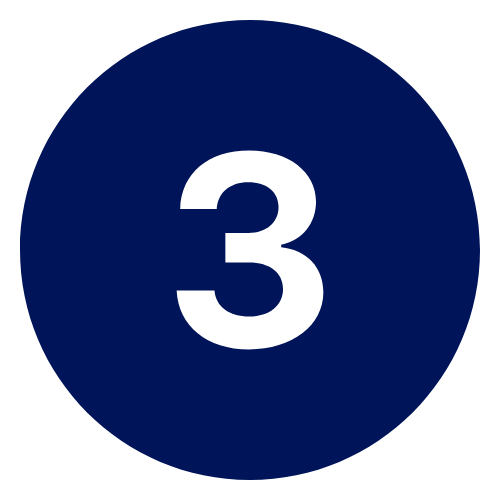 Patent Protected 
This key system is your most protected, secure keyway for the commercial customer who absolutely does not want copies made without his/her knowledge. We are the only authorized dealer of our patent-controlled keyway (within our certain geographical radius) and have completed manufacturer training to become professionals within the brand.
SAFE & VAULT SERVICES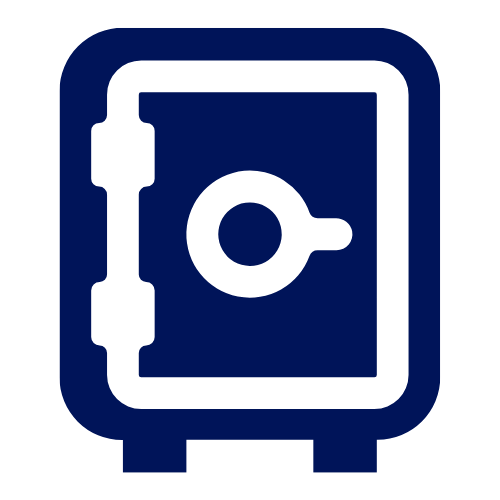 Safe Services
We have some of the most experienced safe technicians that are certified and experienced in safe installations and moves, combination changes, and emergency openings. We sell small cash safes, fireproof safes and jewelry safes   all designed to keep your valuables as safe as possible. We also keep an inventory of used or refurbished safes.
We have professional moving supplies to protect and move it safely. Even if you didn't purchase from us, we can help transport it from the manufacturer or supplier to your location. We can package it, transport it and bolt it down to the floor to prevent break-in attacks and damage to your safe and the rest of the building.
Extended Service Package Plans