3 Reasons You Need a Commercial Safe
by Daniel Hardwick
---
Posted on 2020-04-15 07:11:31
---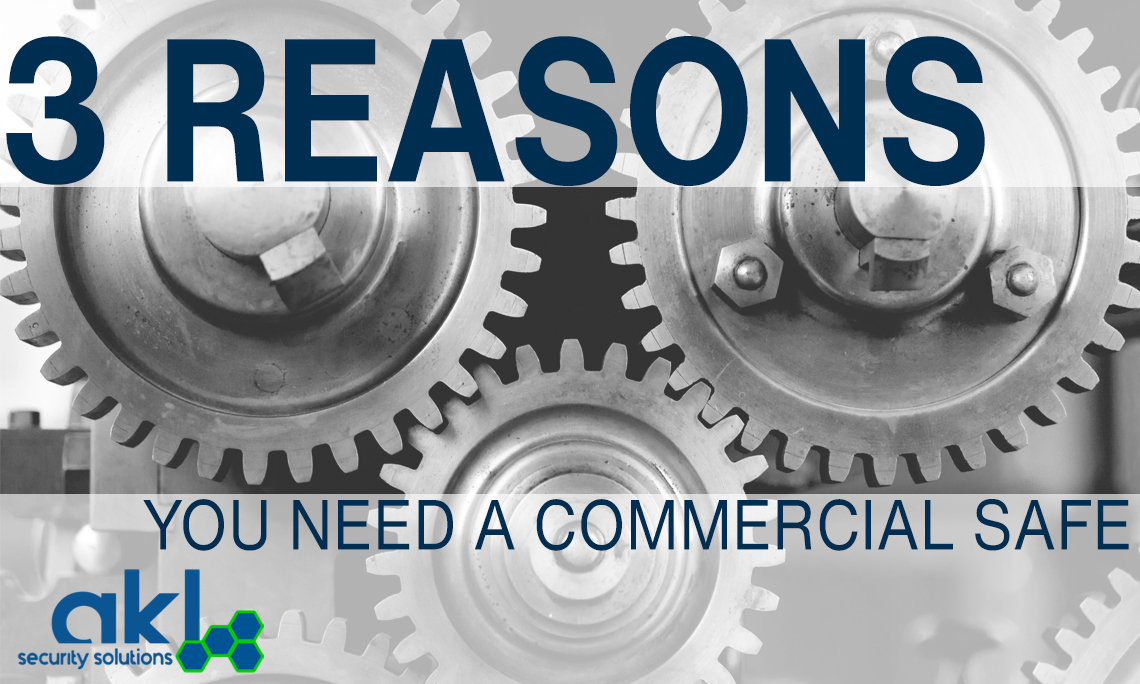 ---
Keep Calm, Keep Safe.
With the recent Coronavirus, news, and uncertainty going on in the world right now, I think we can all agree that there is one thing on our minds… SAFETY.
The health of your employees, staff and operating teams is probably number one priority right now, as it should be.
But protecting your business and keeping things running smoothly during this time of uncertainty is also important.
Every day you hear things about how to keep your business safe. You set up and maintain high standards and practices, protect and back up your data, implement a safety and recovery plan, and make sure you're ensured.
But let's say your cyber and on-site safety alarms fail you. Do you have backup?
Do you have a place within the walls of your building that physically keeps your important documents and things safe?
Commercial safes, while some may not be as glamorous as they may seem in the James Bond movies, are a big part of protecting your physical assets and keeping your business safe.
Here are 3 reasons you should consider investing in a commercial safe:
They protect against fire and theft. Whether it's theft from an internal employee or criminal, a safe with a combination code or key is designed to prevent unwanted access to your valuables. It's important to make sure only a limited and select people within your business have access to the safe information, and to make sure it has a strong lock mechanism to prevent break-ins. Your safe(s) should be mounted and bolted to the floor or wall, or installed out of sight so someone entering cannot easily find it.
Increases security in the workplace. Safety in the workplace begins with you. As a business owner, prioritizing safety and a safe environment is essential. This includes keeping important documents, secure client information, money, receipts and other business valuables safe as well. Storing these in a safe increases security in your workplace and can be especially smart if your business deals a lot with cash. For example, smart safes are a great investment for retail businesses that need a safer cash management system or depository safe on site.
Lower insurance rates. When you consider the benefits above, you can see why purchasing a safe is a smart investment. But did you know it can also save you money on insurance rates? Insurance for small businesses can be pricey, but the more secure measures you implement, the lower your premiums are. Contact your insurance company today to see how a safe or vault can reduce your costs, as well as to see what other recommendations they have that can lower your rates. Purchasing a commercial safe that is high quality and professionally installed will almost always work to your advantage when it comes to insurance.
We offer a wide variety of installation and maintenance services for commercial vaults and safes. From operational troubleshooting, to service and combination changes, we can fix and provide ongoing preventative maintenance and upgrades to your new or current safes and vaults.
If you are interested in purchasing or installing a vault or safe, or if you're experiencing any trouble with the one you have, call us today!
---